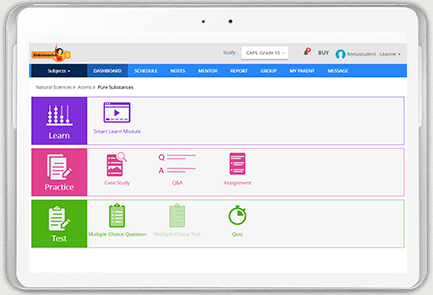 Learn Smart with Extramarks' Smart Study Pack!
Extramarks strives to maintain the continuity of learning from school to home by offering Smart Study Pack, which provide learners with access to multimedia learning resources after school hours. Smart Study Pack enables learners to study online through Extramarks' website- anytime, anywhere.
Unique Features:
Schedule daily study sessions
Create and share notes for better retention
Monitor academic performance and progress in studies
Gain guidance of skilled mentors
Collaborate & exchange information in groups
Receive notifications of important updates & activities
Register to experience Extramarks Smart Study.